Séance mit Eimern
Performance für die Artfair PARALLEL VIENNA 2020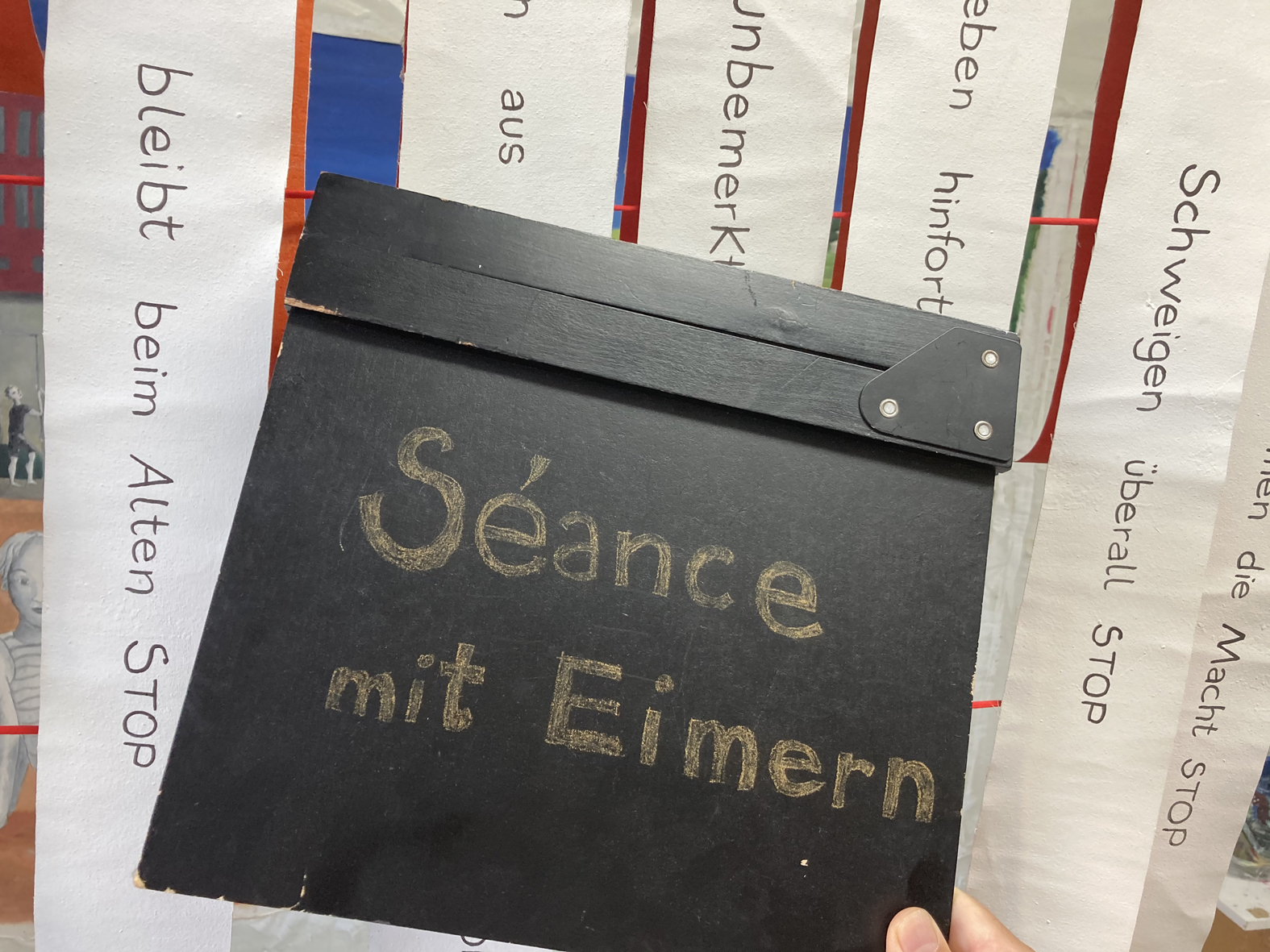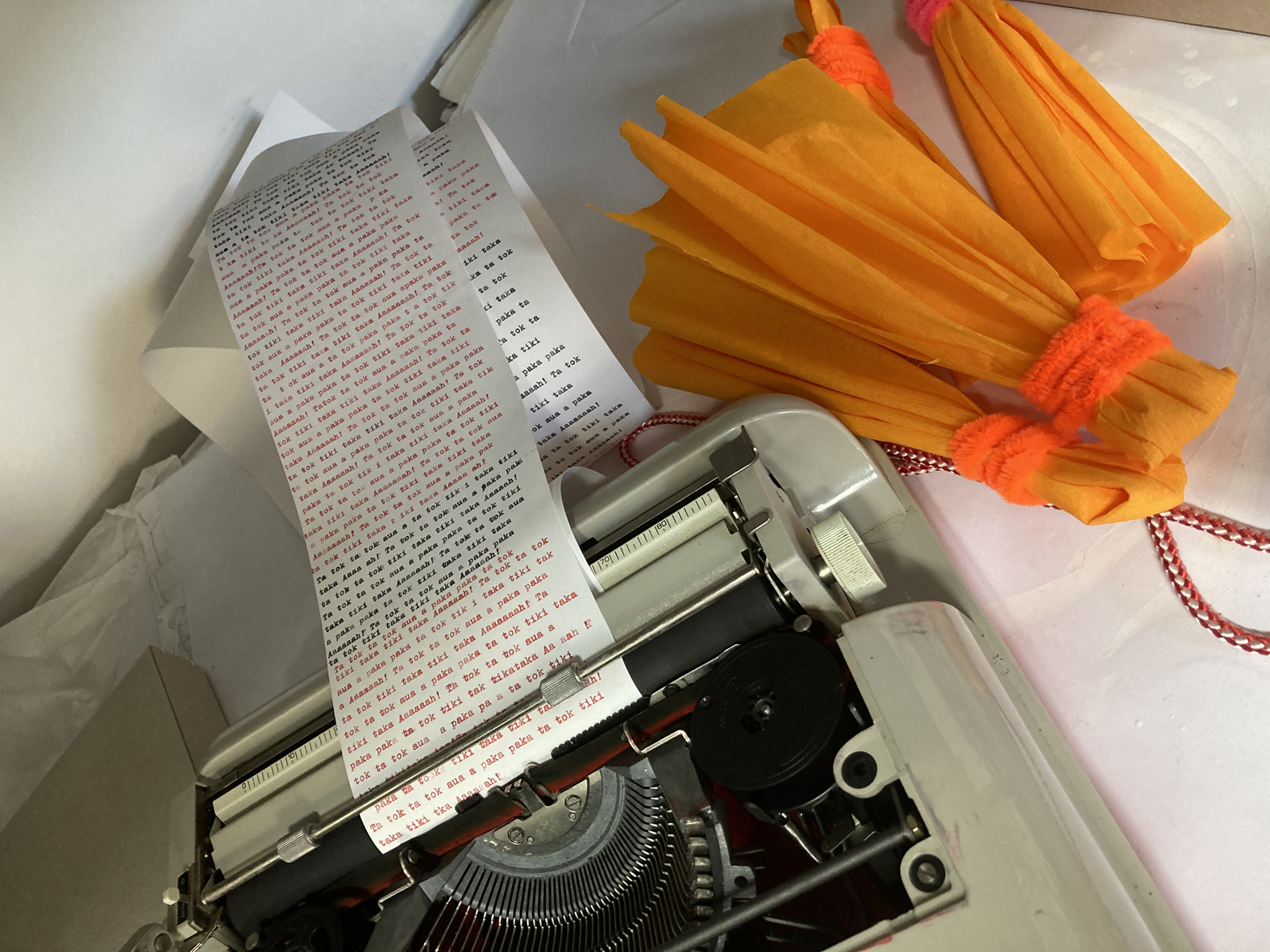 Eine Botin ruft: " ... Suche nach der besseren Welt vergangene Woche gescheitert! ...", zwei Götter machen sich in einem Dialog über die Menschen lustig und überlegen, wie sie uns quälen könnten, eine Beschwörungformel wird auf einer Schreibmaschine auf einen "endlos" langen Papierstreifen getippt, begleitet von Klagerufen und rituell anmutenden Handlungen.
Zum Schluss kommt der verzweifelte Ausruf: "Die Eimer übernehmen die Macht!"
A herold calls out: " ... Search for the better world failed last week! ...", two gods make fun of humans in a dialogue and think about how they could torture us, an incantation is written on a typewriter on an "endless" strip of paper accompanied by laments and ritual seeming actions
At the end comes the desperate cry, "The buckets are taking over!"
Szenenfotos der Performance / Scene photos of the performance: